Cha Cha, over at
Sit, Relax and Read
, has the most wonderful idea! It's all about decorating with items that are sentimental and surrounding ourselves with wonderful memories instead of just following current trends.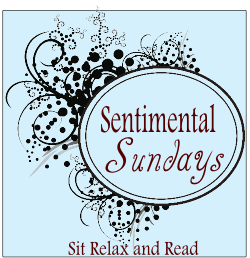 Since this idea resonates deeply within me, I am joining her party and sharing one of the most sentimental pieces in our home today....
This is the piano my parents bought when I was a child.
I can still remember the Saturday morning when it was delivered to our little house on Blair Street....my excitement knew no bounds! Although it was used when my parents bought it, it was truly a beautiful instrument....classic and elegant in design....timeless....
Daddy taught me my first tune that day...."I dropped my dolly in the dirt"....played with two index fingers on "black keys".
I was soon enrolled for weekly lessons...and spent many hours over the next eight years of lessons, practicing away! I still have one of my first lesson books....
You can even see where my younger sister, Jill, crossed out my name and wrote hers when she "inherited" the book....
And our piano teacher's notes penciled in on the pages....
Over 20 years ago, my mother finally relinquished ownership of the piano to me....and it has been a focal point in my home ever since. Here it is all decked out for Christmas one year....
And here you see it in a much simpler setting many years ago in another house where I lived when the kids were younger...
Although it is a "pain in the patootie" to move and sometimes a challenge to work into a small living room (believe me, I have cursed it many times), it is one of my most-treasured possessions.
I cannot imagine our home without it! It brings back so many memories for me....and I still love to sit down on the bench and run my fingers across the keys, making music and hearing melodies from the past.
I hope you will check out
Sentimental Sunday
and find Inspiration to surround yourself and your loved ones with the beauty of memories in your own home!
For those of you who have been following, I will have a post on the results of the my shopping expedition shortly, so stay tuned!!!
Wishing you a Blessed and Peaceful Sunday.....
Jane